Rövid bemutatkozó videó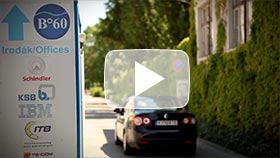 Bérlőink véleménye

We are completely satisfied with the services of Beltex Real Estate Ltd.
Green Island on the Danube embankment - near the city center.
On the banks of River Danube, in the immediate neighbourhood of Kopaszi flood-gate (obol.hu), in the inner area of Budapest we offer high-standard, air-conditioned, Category B+ offices – with optional warehousing facilities.
Just 2.7 km from Gellért Square, the peaceful environment and the panorama of River Danube efface the business of Budapest. 190 parking places guarantee comfortable parking to the lessors. Relying on the benefits of the quickly developing Újbuda region, our long-term lessors, multinational and Hungarian small/medium-sized enterprises can find restaurants and shopping centers within one or two hundred meters (ujbuda.hu), walk on the banks of River Danube in beautiful parks, or work off the daily stress on the artificial-lawn football field or rowing club.